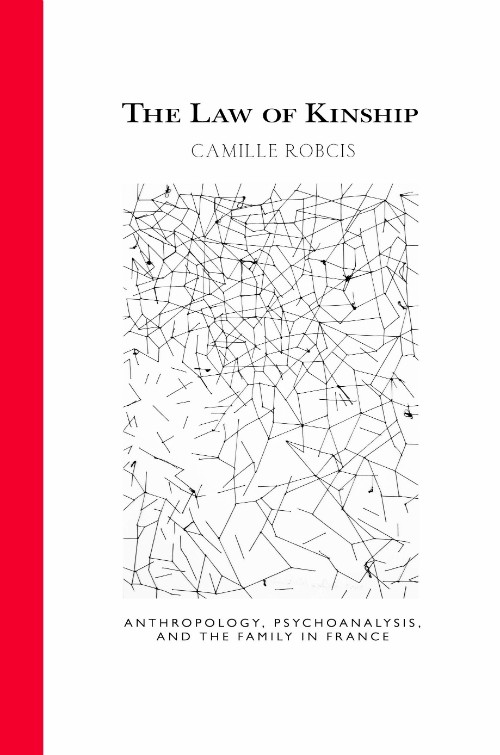 Camille Robcis, selected publications
Selected Publications:
"Frantz Fanon, Institutional Psychotherapy, and the Decolonization of Psychiatry," The Journal of the History of Ideas, Vol. 81, Issue 2 (April 2020), 303-325.
"François Tosquelles and the Psychiatric Revolution in Postwar France," Constellations, Vol. 23, Issue 2 (June 2016), 212-222.
"The Biopolitics of Dignity," The South Atlantic Quarterly, Vol.115, No.2 (April 2016), 313-330.
"Catholics, the 'Theory of Gender,' and the Turn to the Human in France: A New Dreyfus Affair?" The Journal of Modern History, Vol.87, No.4 (December 2015), 892-923.
"Liberté, Égalité, Hétérosexualité: Race and Reproduction in the French Gay Marriage Debates," Constellations, Vol.22, Issue 3 (September 2015), 447-461.
"Lévi-Strauss's Structuralist Social Contract," Yale French Studies 123 (July 2013), 145-165.
"'China In Our Heads:' Althusser, Maoism, and Structuralism," Social Text 110, Vol.30, No. 1 (Spring 2012), 51-69.
"French Sexual Politics from Human Rights to the Anthropological Function of the Law," French Historical Studies 33.1 (Winter 2010), 129-156.
"How the Symbolic Became French: Kinship and Republicanism in the PACS Debates," Discourse 26.3 (Fall 2004), 110-135.
Other Media:
"Institutional Psychotherapy in Post-War France" in series titled "Object Relations" for Podcast Red Medicine (with Samuel Kelly), July 2022
"Politics and the Psyche," Humanities, Spring 2022, Vol, 43, Issue, 2
"France and the Question of Consent," Public Books, 9/29/2021