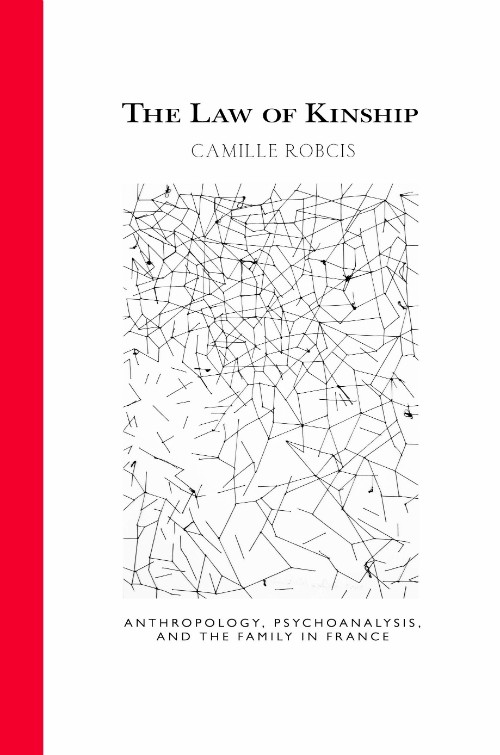 Camille Robcis, selected publications
"Frantz Fanon, Institutional Psychotherapy, and the Decolonization of Psychiatry," The Journal of the History of Ideas, Vol. 81, Issue 2 (April 2020), 303-325.
"François Tosquelles and the Psychiatric Revolution in Postwar France," Constellations, Vol. 23, Issue 2 (June 2016), 212-222.
"The Biopolitics of Dignity," The South Atlantic Quarterly, Vol.115, No.2 (April 2016), 313-330.
"Catholics, the 'Theory of Gender,' and the Turn to the Human in France: A New Dreyfus Affair?" The Journal of Modern History, Vol.87, No.4 (December 2015), 892-923.
"Liberté, Égalité, Hétérosexualité: Race and Reproduction in the French Gay Marriage Debates," Constellations, Vol.22, Issue 3 (September 2015), 447-461.
"Lévi-Strauss's Structuralist Social Contract," Yale French Studies 123 (July 2013), 145-165.
"'China In Our Heads:' Althusser, Maoism, and Structuralism," Social Text 110, Vol.30, No. 1 (Spring 2012), 51-69.
"French Sexual Politics from Human Rights to the Anthropological Function of the Law," French Historical Studies 33.1 (Winter 2010), 129-156.
"How the Symbolic Became French: Kinship and Republicanism in the PACS Debates," Discourse 26.3 (Fall 2004), 110-135
OTHER MEDIA:
Liberté, égalité, hétérosexualité: interview with Camille Regache for Binge.audio
"Why an IVF bill is the next fault line for the French Republic," The Washington Post, 14 Oct. 2019
"Institutional Psychotherapy in France" : Hidden Persuaders, September 28, 2017.
"PMA: aux sources du débat français," Médiapart, July 30, 2017.
"Les structures familiales de la République," La Suite dans les idées, France Culture, December 2012.
"Jean Oury and the Clinique de La Borde" Somatosphere: Science, Medicine, and Anthropology, June 2014.
New Books in French Studies, February 2014.