Teachers College Columbia University, 525 W. 120 St., New York, NY 10027
7:00 PM - 10:00 PM
Teachers College Columbia University, 525 W. 120 St., New York, NY 10027
7:00 PM - 10:00 PM
Teachers College Columbia University, 525 W. 120 St., New York, NY 10027
7:00 PM - 9:30 PM
Congratulations to Aline Rogg on the successful defense of her doctoral dissertation, Creole gatherings: Race, collecting, and canon-building in New Orleans (1830-1930), this past spring. Aline's PhD in French and Romance Philology will be conferred this October 2021.
Professor Emeritus Henri Mitterand passed away on October 8. The department mourns the  death of a respected and cherished colleague whose life and career are commemorated in our 'In Memoriam' page.
Congratulations to David Haziza on the successful defense of his doctoral dissertation, Witches, Jews, and redemption through sin in Jules Michelet's La Sorcière, on October 7, 2021.
Thomas Dodman has just coedited the 9th issue of the journal Sensibilités, titled Au miroir de l'argent.
Parler une voix - Lecture in Paris. Maylis de Kerangal in conversation with Thomas Dodman. Maylis de Kerangal's most recent collection of essays (Canoës) was explored in this virtual event held September 27, 2021.
2022 GRADUATE ADMISSIONS
Applications to the PhD program in French are now open for admission in fall 2022: GSAS Admissions & Toolkit. If you are interested in applying and would like to speak with our faculty and students, please contact the Director of Graduate Studies, Professor Madeleine Dobie. 
Thomas Dodman has just coedited, together with Anne Verjus and Caroline Muller, Epistolary Gestures, a special issue of French Historical Studies.
2020-21 recipients of Racial Justice Mini-Grants announced. We congratulate Kaitlyn Matrassi, Noah Mintz, and Sophia Mo, members of the Anti-Racist Language Pedagogy Working Group.
Recent Publications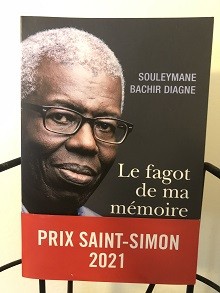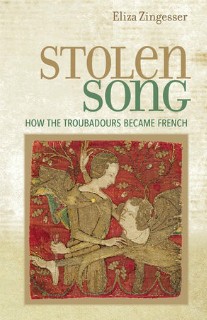 Eliza Zingesser's Stolen Song documents the cultural appropriation of troubadour song as French, elaborating a new approach to questions of political and cultural identity.