Buell Hall, 515 W. 116 St., New York, NY 10027 East Gallery
6:30 PM - 9:00 PM
Buell Hall, 515 W. 116 St., New York, NY 10027 East Gallery
6:30 PM - 9:00 PM
Lenfest Center for the Arts, 615 W. 129 St., New York, NY 10027
7:00 PM - 9:30 PM
News
Antoine Compagnon, at the Frankfurt Book Fair, gave an interview to the Spanish newspaper El Pais (published on October 7, 2017) on French literature, among other topics.
Joanna Stalnaker recently contributed a chapter entitled "Rousseau's First Person" to A History of Modern French Literature, published by Princeton. A chapter on Rousseau and Diderot's silent dialogue at the end of their lives appeared in the volume Thinking with Rousseau, published by Cambridge. She spoke alongside Jonathan Israel, Brian Klug and Richard Wolin at a symposium in Lund, Sweden on "What's Left of the Enlightenment?" In addition to her regular teaching, she is currently offering a course for Columbia alumni on the literary self-portrait from Montaigne to Colette.
Eliza Zingesser presented a paper on "Bird Talk in Medieval France and Occitania" at NYU's recent conference, The Sense of Sound (Le sens du son).
Thomas W. Dodman, Assistant Professor, is the newest member of our faculty. A search is under way for a new assistant professor in twentieth/twenty-first century French literature and/or cinema.
Elizabeth Marcus has joined Stanford University as a Mellon Post-Doctoral Fellow in the Humanities. Laure Astourian has joined Bentley University as an Assistant Professor. Yohann Ripert has joined Stetson University as an Assistant Professor.
Recent Publications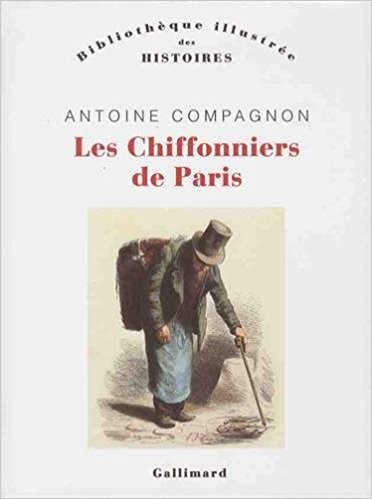 Antoine Compagnon has just published  a new book, Les chiffonniers de Paris (Gallimard, 2017), a rediscovery of the important figure of the rag-dealer as an economic agent, a social myth, and, above all, a textual presence, throughout the nineteenth century in French literature.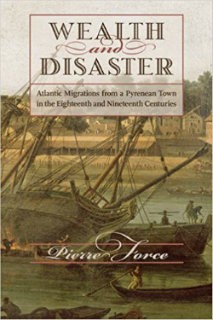 Pierre Force's new book, Wealth and Disaster, is a trans-generational case study of two emigrants from the Pyrenees who settled as colonists in Saint-Domingue and whose white and mixed-race descendants were scattered across the Atlantic following the Haitian Revolution.